ABOUT THE MUSEUM
Welcome to MoCA
The Museum of Christian Art (MoCA) is located on the picturesque Holy Hill in Old Goa within the 17th century Convent of Santa Monica. The first of its kind in Asia, MoCA was set up in collaboration with the Calouste Gulbenkian Foundation, Portugal and the Indian National Trust for Art and Cultural Heritage (INTACH), New Delhi.
Recognised globally as a perfect symbiosis of two cultural manifestations, Indian and European, the art objects at MoCA are known, for their antiquity and distinct Indo-Portuguese influence and have attracted visitors and research scholars not only from India but also from all over the world. It is marked as a 'Must See' in most international travel guides and art objects from the collection have been sought for international exhibitions.
Twenty years after its opening in January 1994, a need was felt for the upgradation and modernization of the Museum. MoCA and the Calouste Gulbenkian Foundation jointly prepared a project to transform and upgrade the Museum to the latest world standards, as well as to enhance the visitor experience. The Upgradation project was executed from 2017-2020.As part of this project, INTACH, New Delhi conserved the unique collection, thereby ensuring its survival for posterity.
Since the reopening of the Museum has been postponed, we welcome you to a special museum experience, through our website.
Come embark on a journey with masterpieces from MoCA's collection, dating back to the 16th century, created by the highly skilled local craftsmen in different styles with accentuated Portuguese influence as well rich Indian artistic and cultural symbolism.
NATASHA FERNANDES
Curator
"It was my privilege to be present at the inauguration ceremony of the relocated Museum of Christian Art at Old Goa. The Museum is a rich andvaried repository of magnificent works which have been showcased with great dedication and professionalism. The museum holds attractions for theart connoisseur as well as the layman. The synergy between Indian and western creations in the Museum speaks volumes for our shared heritage. I wish Fr. Avinash Rebelo and his team all success in their endeavour to help the Museum attain further heights of glory."
Manohar Parrikar,
Late Chief Minister of Goa,
23rd January 2002
An extraordinary work has been done by the Museum of Christian Art and the State Government of Goa in the restoration of this beautiful Church of Santa Monica, with the technical support of Portuguese architects. Portugal is ready and available to support projects by Indian authorities whenever this cooperation is required. All the best for the Santa Monica Church and Santa Monica Museum of Christian Art.
Luis Filipe Castro Mendes,
Minister of Culture, Portugal,
12th January 2017
Truly world class. One of India's greatest cultural heritage tourism assets. Well worthy of on-going sustainable funding. Highly recommended.
David Wilson,
Heritage Futures International, New Zealand,
31st January 2017
Fantastic Gallery. Thank you MOCA for lending objects to our exhibition "Treasure Ships: Art in the age of Spices"
James Bennett,
Curator-Asian Art, Art Gallery of South Australia,
21st September 2015
Amazing array of very rich artifacts connecting the present generation to its rich past. A must visits for Goans, tourists coming to Goa. A fantastic effort by the team of Museum of Christian Art!
Sanjeev V. Sardessai,
Hand on Historians, Prime TV, Goa,
5th September 2015
A beautiful collection of sacred art. Congratulations to all. I hope that in my next visit we will have the opportunity to visit a refurbished museum as Goa deserves.
Eduardo Marcal Grilo,
Trustee, Calouste Gulbenkian Foundation, Lisbon, Portugal,
30th June 2015
I am really impressed with the beautiful collection in this Museum. It is very well preserved. Good luck.
Rui Carvalho Baceira,
Consul Geral of Portugal in Goa,
24th January 2015
Fascinating Collection! Well maintained and so necessary to the history of Goa.
Prof. Himanshu Prabha Ray,
Chairperson, National Monuments Authority, India,
8th February, 2014
Splendid collection. Let's put efforts together to conserve and restore for future generations.
Dr. Jaydev Sarangi,
IAS, Secretary, Archives, Archaeology and Museums, Goa,
4th January 2014
An amazing collection that takes you on a historical / heritage trip down the ages.
Mrs. Alina Saldanha,
Minister of Museums, Goa,
2nd December 2013
It was indeed a pleasure for my wife Nalini and me to visit this most fascinating Museum of Christian Art in Old Goa. I am very deeply impressed by the collection and more so by the most professional and artistic display of the pieces. I have been in Goa for almost nine months and on a visit here I feel that I should have come here much earlier. However, better late than never.
It has indeed been a wonderful visit and I have no doubt that as long as I am here in Goa, I will definitely come to this Museum again. All those involved are doing a most wonderful job. God Bless them and the Museum.
B.V.Wanchoo,
Governor of Goa,
31st January 2013
A superb collection, beautifully displayed. Thank You.
Rosemary Crill,
Curator, Victoria and Albert Museum, London,
27th January 2012
It is a privilege to see this wonderful museum, a project that needs to be nurtured and supported by all of those who are fond of art and history.
Antonio Sabido Costa,
Consul Geral of Portugal in Goa,
6th April 2011
It has been a very educative and exciting visit to the Museum and the Chapel. It has great history and a good collection besides being the treasure of spirituality. We need to preserve it and do our best to restore this structure at the earliest. Thanks to all those who are managing it.
Brig. K.S. Chauhan,
Station Commander, Goa,
20th June 2010
What a magnificent exhibition…This should be a must for all visitors to Goa so every effort should be made to publicize it.
Mark Tully,
New Delhi
Admirably laid out and maintained, with a splendid collection of religious relics. One of the best Museums we have seen in India.
Rob & Catherine Young,
British High Commissioner, New Delhi
One of the most beautiful museums I have ever seen, from many around the world…. Delicately presented and aesthetically pleasing, a place of peace and tranquility. Thank you.
Nirmala, Nisha Weeramanthri,
Western Australia (Perth)
An impressive collection reflecting Goa's extraordinary heritage.
Jorge Heine,
Ambassador of Chile,
10th August 2005
I've seen these exhibits in the Rachol Seminary in 1995 and today I am seeing them in an entirely new surrounding, displayed very impressively.
J. E. Dawson,
Curator, National Museum, New Delhi,
25th July 2004
Beautiful examples of Christian Art. I wish more people could see these superb items.
Dr. Saryu Doshi,
Hon. Director, National Gallery of Modern Art,Mumbai,
25th July, 2004
A nice and tranquil setting to have rare artifacts. I am particularly impressed with the simplicity of interiors and the sensibility of the architect who has produced humble details to pay homage to the rich setting within which the museum has been relocated.
J. Sharma,
INTACH, New Delhi,
11th March 2003
Exquisitely installed …a pleasure to see the treasures of Goa treated with such respect and an ideal place for education on the region's rich artistic heritage. Thank you!
Dr. Darielle Masan,
Curator of Indian Art Philadelphia Museum of Art, U.S.A,
2nd February 2002
The Museum of Christian Art has some of the finest sacred and precious art in ivory and wood carving of Christian saints. The paintings and vestments with golden embroidery are of great quality. The Museum contains the finest specimen of foreign art interlinked in a number of cases with its Indian adaptation. The Indian creations put in the Museum speak a good deal of the symbiosis of Indian and Western handicrafts.
We were immensely impressed with the layout and arrangements of the rare pieces of art, so magnificently arranged in this beautiful Museum.
I hope the Museum will attract the interests and appreciation from a very large number of people from India and abroad.
Mohd. Fazal,
Governor of Goa,
23rd January 2002
By playing public tribute to the secular links that unite Portugal and Goa, I welcome the Museum of Christian Art refurbishment project and its meaning in valuing the common history that covers past, present and future.
Marcelo Rebelo De Souza,
President of Portugal,
16th February 2020
People Behind the Museum of Christian Art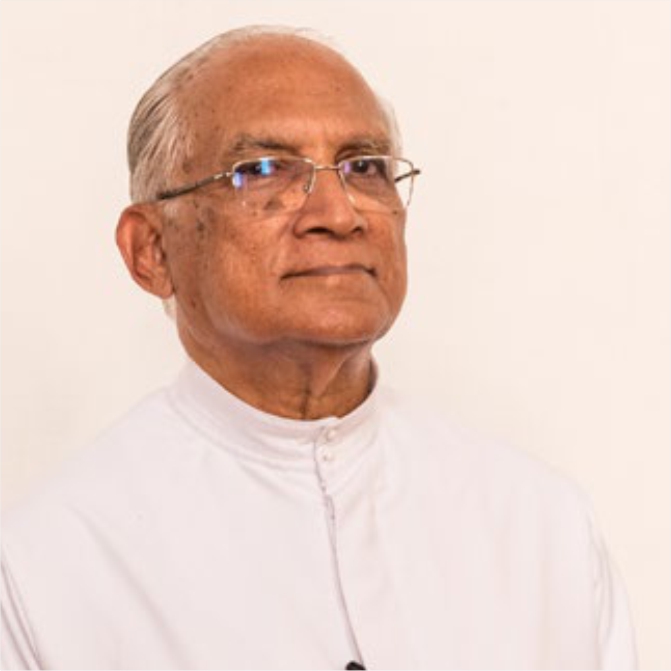 Fr. Avinash Rebelo
Fr. Avinash is the President of the Managing Committee and played a pivotal role since MoCA's inception. Since his ordination on 16th October 1967, Fr. Avinash has worked in various parishes across Goa, most recently the parish of Holy
...
Spirit Church, Margao, Goa. His many roles include serving as the Secretary of the Diocesan Board of Education in Goa for over a decade.
READ MORE
Nascimento de Souza
Nascimento de Souza is the Vice-President of the museum's Managing Committee. A member of MoCA since its establishment in Rachol, Goa, he is a key figure in the museum's modernization and upgrade. A Mechanical and
...
Electrical Engineer from the University of Poona and London,his illustrious career has seen an upward trajectory from a Designs Engineer with Igranic Electric Company Ltd, Bedford, England, to Executive Director of Mettur Beardsell Ltd, a multinational company, finally taking him to the position of Managing Director of the Beardsell Group of Companies.

He has also served as the Chairman and committee member on several prestigious Boards.. A highly active nonagenarian, having now retired from all commercial activity, Mr. Nasci, as he is affectionately known, is involved in all aspects of the Museum and is leading visionary.
READ MORE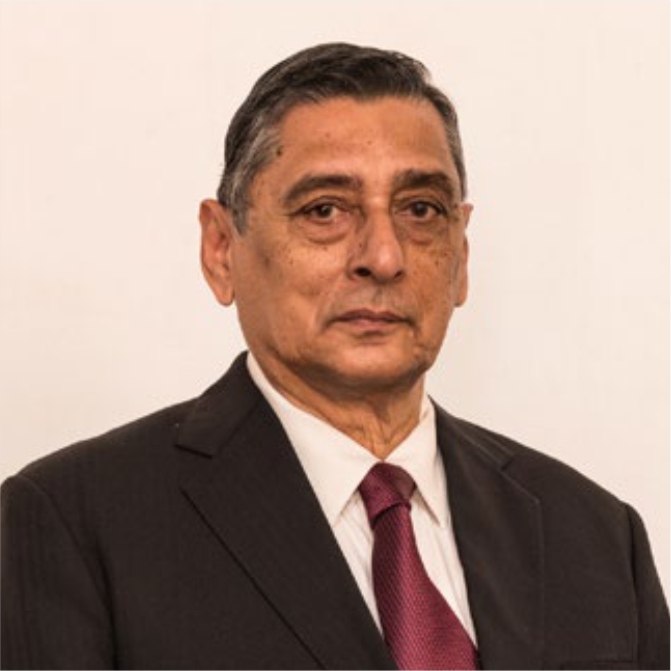 Filipe Colaco
Filipe Colaco a Commerce graduate from the University of Bombay has over four decades of marketing and commercial experience in Multinational Companies from the MENA and Asia regions. He devotes his time to his ancestral home in
...
Margao, Goa and serves as Secretary on the Managing Committee.
READ MORE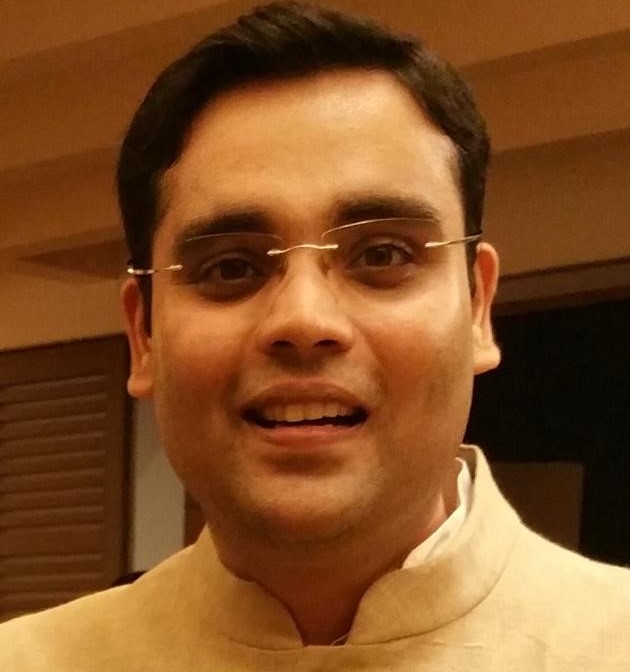 Advocate Raunaq Rao
Raunaq Rao has been a member of the Museum of Christian Art since the beginning of 2019 and counsels on its legal aspects.
An advocate, Raunaq graduated with honours from V.M.
...
Salgaocar College of Law, Goa, a multiple award winner for outstanding performance in academics, who went on to complete a Diploma in Intellectual Property Rights from Geneva, Switzerland. Rao started his career by assisting the Counsel of Mr. Dhruv Mehta at the Supreme Court of India and then was associated with the chamber of Senior Advocate Mr. A.N.S Nadkarni (Former Attorney General for the State of Goa). He is a columnist with the monthly magazine "Business Goa'' published and circulated in India and is part of the Advisory Council of People's Higher Secondary School, Panaji, Goa.
READ MORE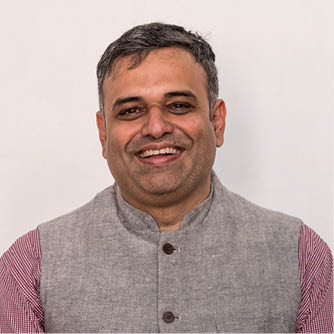 Ajit Jack Sukhija
Ajit Jack Sukhija has been a member of the Museum of Christian Art Managing Committee since 2013. He is the Hon. Secretary of the Travel and Tourism Association of Goa, the Vice-President of SKAL Club of Goa, the Chairman of the
...
tourism committee of Goa Chamber of Commerce and is a member of the Goa Heritage Action Group (GHAG). Sukhija completed his graduation in Commerce from Goa University and MBA from Goa Institute of Management in 2002. He has represented the State of Goa in Basketball and Table Tennis. He is a partner of the Welcome Heritage Panjim Inn and Gallery Gitanjali.
READ MORE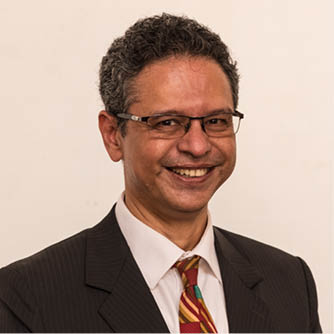 Mario Braganza
An important counselor to the Museum's Management Committee, Mario is an Investment Advisor, an avid reader, movie buff, music lover, traveler, community service et al, whose joyful state is further heightened when he dwells upon
...
his passion in equity research. Mario's focus is to help people create wealth by making their money work for them so that they enjoy life without financial worries! Prior to this line of engagement, Mario worked with The Hong Kong and Shanghai Banking Corporation Ltd (HSBC) and Birla Sun Life Insurance Company Ltd (BSLI) in a variety of management roles for 28 years culminating as Chief Operating Officer for BSLI.
READ MORE
Ernest Dias
Member of the Museum of Christian Art Managing Committee, and Presently COO of SITA & TCI, India's biggest inbound Tour Operator, Ernest Dias holds many prestigious positions - Managing Committee Member of
...
Travel Corporation of India, Ex Member of the Investment Promotion Board, Govt. of Goa, Member of the Tourism Committee – GCCI, Executive Member of TTAG, and President of Skal Goa. Travelling around India and the World is his passion; he is in love with Goa and its culture.
READ MORE
Ian Karl Araujo Alvares
Ian brings to the museum an extensive knowledge of the local and international Conservation of Heritage and Contemporary homes and buildings. He shares his experience of building construction and technology to assist the museum
...
management with issues concerning maintenance and other planning processes. Ian completed his Masters in Architectural Conservation at the Edinburgh College of Art, Scotland. He is the Co-Convenor of INTACH Goa Chapter.
READ MORE
Sergio A Freitas
A significant member of the MoCA managing committee, Sergio A Freitas graduated with degrees in Mechanical Engineering and an MBA. He worked in Operations, Projects and Factory Management with ITC Ltd & Wimco Ltd. at
...
Akerlund & Rausing Packaging Systems and returned to India to set up and head the Indian operations along with responsibility for the South East Asia operations. After retirement, Sergio was a Trustee at the Goa America Heart Trust - a nonprofit which worked to bring affordable Health Care to Goa.
READ MORE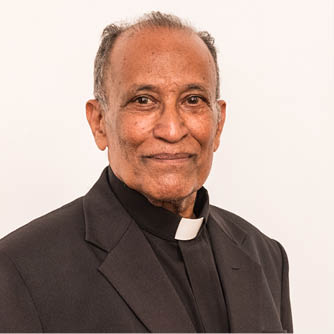 Fr Eufemiano Miranda
After his ordination in 1967, he taught for four years in the department of the Philosophy, Patriarchal Seminary of Rachol and with an MA and Dip H.E. taught literature at St Xavier's College, Mapusa, Goa. In 1988, the Gulbenkian Foundation,
...
Lisbon, Portugal awarded him a scholarship for his project on Indo- Portuguese literature which he completed in 1995 under Prof. Ivo de Mascarenhas of Goa University. His thesis was published with a subsidy from the Government of Goa, Department of Art and Culture, under the title 'Literatura Goesa'. A lover of music he founded 'Stuti Choral' and Goa String Orchestra with a view to providing a platform for performance to young people completing musical studies from various schools.
READ MORE
Ms Natasha Fernandes
Natasha Fernandes is the Curator of the Museum of Christian Art since 2007. She trained with the Museu Calouste Gulbenkian, Museu Nacional de Arte Antiga, Museu Nacional de Azulejo, Museu de Sao Roque in Lisbon,
...
Portugal during 2006-07. She has been involved in every aspect of the Museum including conservation projects, visitor engagement and organizing special events.
READ MORE
---